If you are looking for sharp yet handy and durable tool choose only Walt Latama switchblades. These switchblades are remarkably well made.
If you have already used one or two switchblades or pocket knives then you'll notice the difference immediately.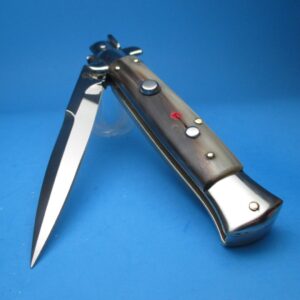 For accuracy and speed, the length of the blade is important.. Needless to mention, Walt Latama switchblades are made to last. This type of blade is built keeping in mind that it will last for a long time.
Whenever you opt for a knife, especially a pocket knife or switchblade, like Walt Latama switchblades, you should have some basic knowledge before you decide to buy switchblade knives. For example, it should feel like an extension to your hand and for that matter, you need to understand the size, sharpness and durability of the knives you are about to buy.
For a Switchblade, Size, Sharpness & Durability Matters
Whenever you are buying a switchblade, doesn't matter from where you are buying one, you should make it sure how it feels in your hand. The thing is – these days, there are a great number of online sellers offering a great number of switchblades at best prices. Now, what will you do? Yes, then, you should depend on a reliable seller only, like Myswichblade.com that always offers quality knives at affordable prices.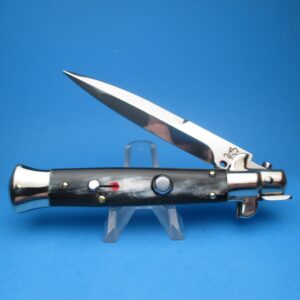 You should also make it sure that it feels similar to a natural extension to your hand and give you a comfy feeling when you are using it. So that in the time you use your knife you may not feel uncomfortable or hard to use.
Summing Up
Walt Latama's switchblades are some of the finest out there. They are higher priced than your typical Italian stiletto, but the difference in quality is well worth the price.